3 Components of a Purchase Offer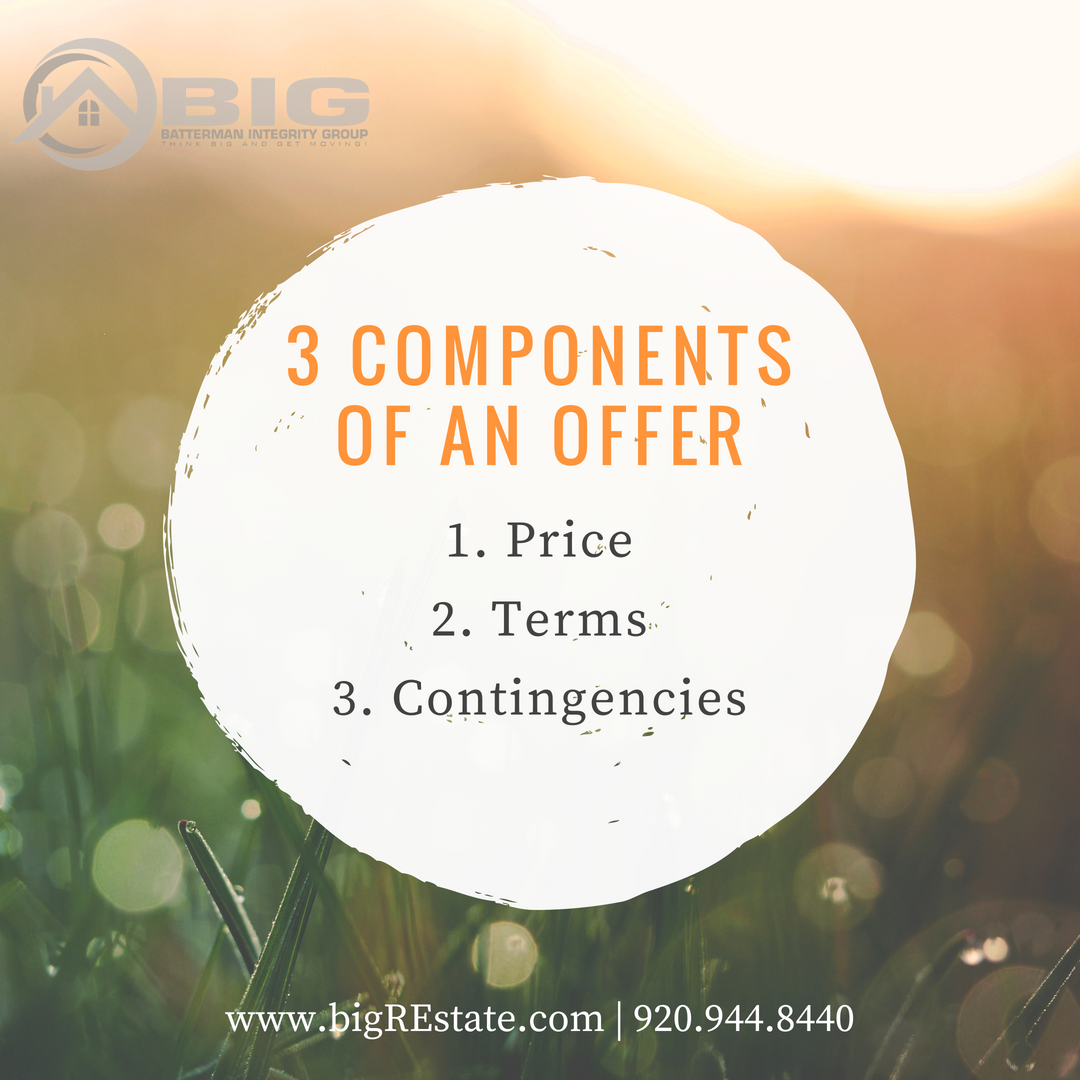 The 3 components of an offer are:
Price – The right price to offer must fairly reflect the true market value of the home you want to buy.
Terms – The other financial and timing factors that will be included in the offer. In real estate there are six basic categories:
Schedule – A schedule of events that has to happen before closing.

Conveyances – The items that stay with the house when the sellers leave.

Commission – The real estate commission or fee, for both the agent who works with the seller and the agent who works with the buyer.

Closing costs – It's standard for buyers to pay for their closing costs, but if you want to roll the costs into the loan, you need to write that into the contract.

Home Warranty – This covers repairs or replacement of appliances and major systems, such as the roof, plumbing, siding or wiring. You may ask the seller to pay for this.

Earnest Money – This protects the sellers from the possibility of your unexpectedly pulling out of the deal. It makes a statement about the seriousness of your offer.
Contingencies or "conditions" – These clauses let you out of the deal if the house has a problem that didn't exist, or about which you weren't aware, when you went under contract.